March 22, 2023
10 warning signs your staff need security awareness training
In today's digital age, cybersecurity threats are becoming more sophisticated and frequent, and it's not just large corporations that are targeted. Small and medium-sized businesses are also at risk, and it's important to ensure that your staff are aware of the potential dangers and how to prevent them.
In this infographic, we will outline 10 warning signs that indicate your staff may need security awareness training. By identifying these signs and taking action to provide your employees with the necessary training, you can help protect your business from cyber attacks and safeguard your sensitive information.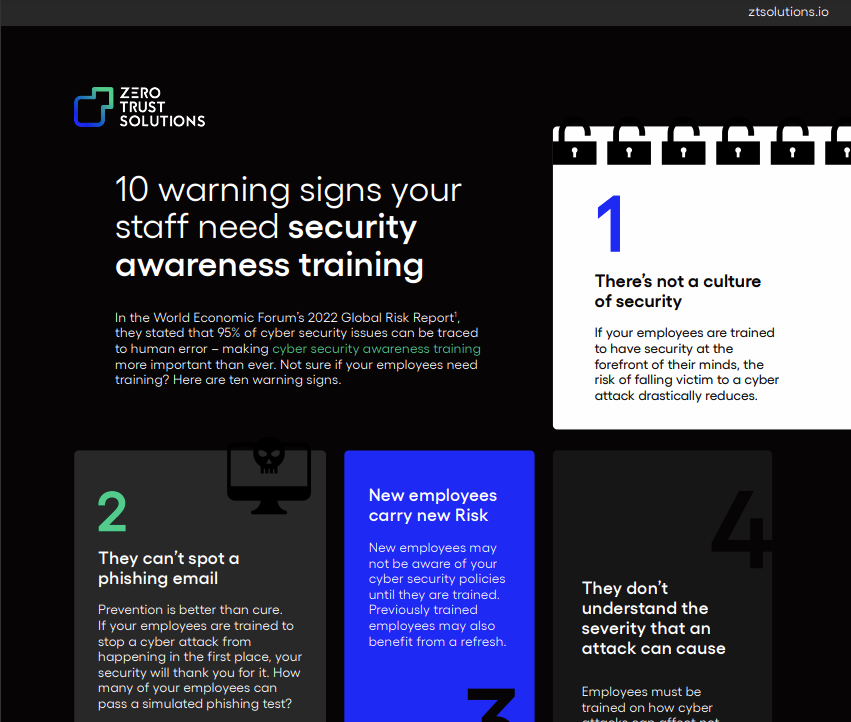 Don't wait until a cybersecurity incident occurs before taking action. Use the warning signs highlighted in this infographic to assess whether your staff need security awareness training. Your employees are your first line of defence against cyber threats, and investing in their education can have a significant impact on the security of your business.
Get in touch to learn about our security awareness training options.